Your mailing list is the most direct way for you to communicate with your readers.
Even if you have an engaged audience, they might not check your blog regularly but they do check their emails on a daily basis. Υou need an email list so that you can connect with them.
An email list can have a great impact on your blog's traffic (and revenue). No matter how important social media can be for your marketing strategy, the most effective and responsive channel to communicate with your audience is through their inbox. An email list can be vital to the success of your blog.
Once you have an email list established, you can utilize it to grow your blog. Email lists have proven to be versatile for building a trusting relationship with your readers; you keep them up to date, promote new posts, send notifications, promotions etc.
Link parties are great for increasing the number of your email list subscribers. Even if you have just started a blog or you have an established blog, link parties can help you build a responsive mailing list.
People that have landed on your blog and join your link parties share similar interests with you. They have already given their consent to be contacted when  they participate to your link party so it is more likely than they will be engaged with the email you sent them. This means more people opening your emails, clicking on links and taking the actions that you want them to take.
InLinkz Guest Page
The InLinkz Guest page provides a full record of entrants' activity in your link parties. From the Guest page you can:
♦ Get entrants emails
An alphabetical list with all entrants' emails is available in Guest page.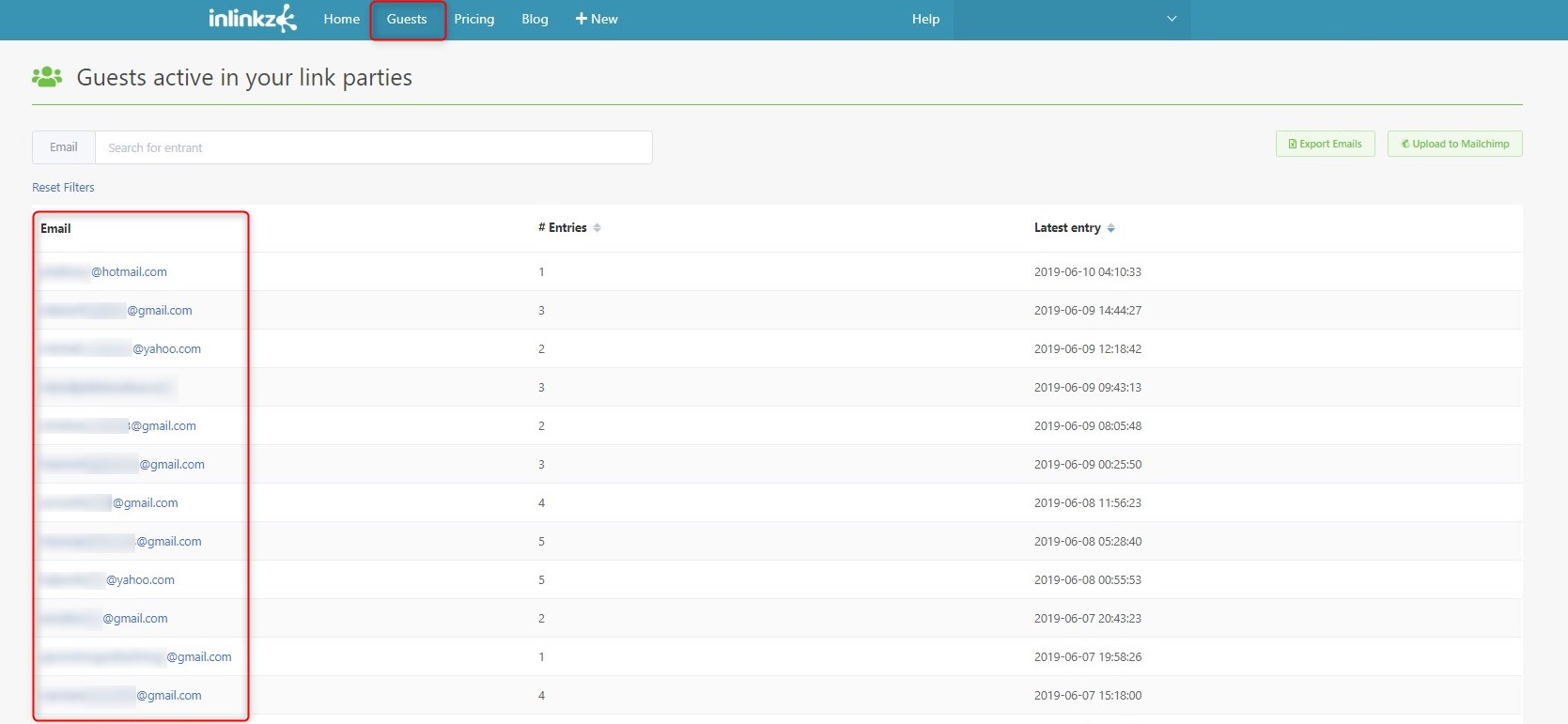 Use the pagination numbers at the bottom of the page to browse through the list.

Utilize the search filter to find one specific entrant's email, for example, to locate the winner of a challenge.

Select an email address to be directed to the Entrants' History page.

View all the entries that have been submitted by this entrant to your parties.

♦ Get entries
Sort the entrants by the number of entries they have submitted to your parties and check who is the most active participant.

♦ Get the latest entry
Sort the entries by the latest submission and view who was the last participant.

♦ Export emails
InLinkz allows you to export entrants' details to an excel file for future use. Keep in one file participants' names, the date they joined your party and the total links they have submitted to your parties.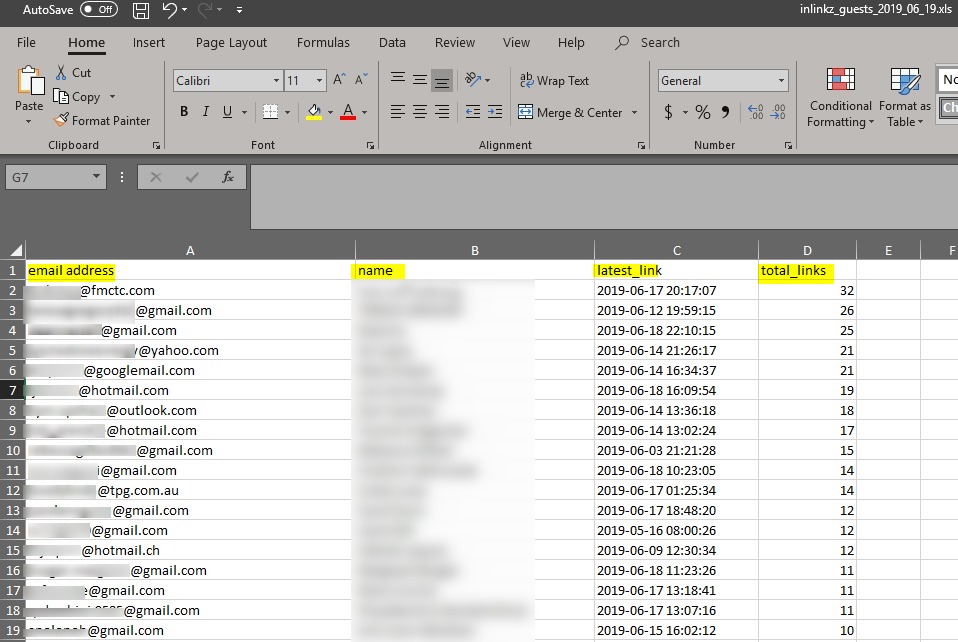 ♦ Upload it to MailChimp
Upload the emails of your entrants directly to MailChimp and use these contacts to your mailing campaigns. Trigger your entrants with professional looking content and bring them back to your blog.