Looking for blog link parties one by one, but you don't know which one is worth your time?
Now, InLinkz Directory showcases for you the top blogs with the best link parties based on entrants rating.
Ratings influence how a link party ranks in search results and can affect whether someone joins it.
People who participate to link parties (aka entrants) can rate a blog on a scale of 1 to 5 stars, bringing at the top of searching those with the highest rates. This adds important information to blogs and can help people who are looking for quality link parties to decide about where to linkup.
How to find top blogs quickly
To find the top blogs with link parties other entrants recommend:
1. Go to the InLinkz Directory.
2. Click on the "Sort" tab to open the drop-down menu with the available sorting options.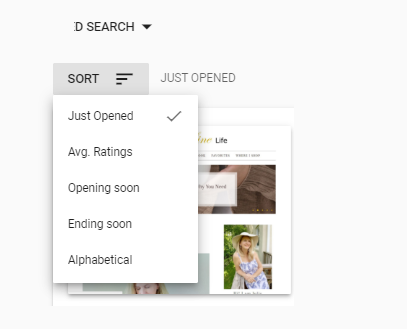 3. Select the "average rating" to reorder the blogs according to the rates they got (check more about the additional sorting options below).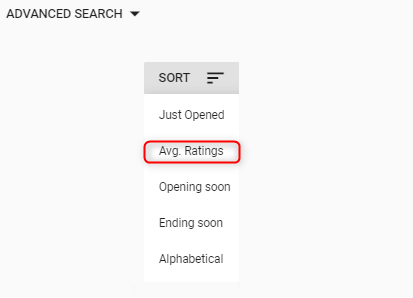 The more stars a link party gets, the higher will be listed in the Directory. And of course, 5 star blog is a good indication of quality.
How to find the top blogs in one niche
Narrow down your results by searching for the highest rated blogs inside a single niche.
Simply select a blog category on the search tab and then, sort the results by their average ratings.

How to rate a link party
Entrants can provide ratings to give feedback on their experience with a link party and help others decide which link party they'd like to join.
InLinkz uses a measure with 5 stars to rate link parties. The simplicity of this 1-5 star rating makes it very easy for any eligible Inlinkz user to provide a quick response.
To rate a blog:
1. Log into your InLinkz account.
2. Find the blog you want to rate and click on the "rate blog" option in the lower-right corner of its block.

3. A scale with five empty stars will be shown. Tap on an empty star to submit your rate.

Each entrant can submit a rate and then change it, however, only the last one will be counted in the final rating.
The summary rating for a blog will be displayed in search results under each blog's thumbnail.

Additional Sorting Options
InLinkz Directory also comes with some additional sorting options, apart from the "average ratings" (there are other 4 of them):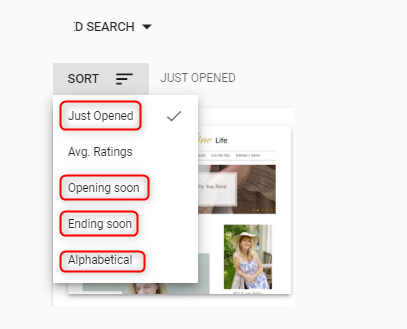 "just opened"- you can choose this option if you want to view the recently open link parties
"opening soon"- this option brings first the scheduled link parties that are about to open soon
"ending soon"- with this sorting you can see which link parties are about to end soon
"alphabetical" - you can apply this option if you want to sort them in an alphabetical order
The default sorting has the "just opened" order.
Asking for Ratings 
You can ask your followers to rate your blog once they join your link party. Provide them with a direct link to Directory to easily find your blog.