As a blogger, you know that your followers are one of the most valuable assets of your blog. Even if the social media platforms or search engines change their algorithm, your followers are yours to keep.
Running link parties is a great way to keep your followers active and interact with them. In fact, those who love your parties would like to be ensured that they won't lose any of your upcoming parties.
Explore below to learn how you can keep your followers in your loop.
How an entrant can start following you
InLinkz allows entrants who participate in your link parties to become your followers by simply putting a check on the "Follow host" box while on the linking page.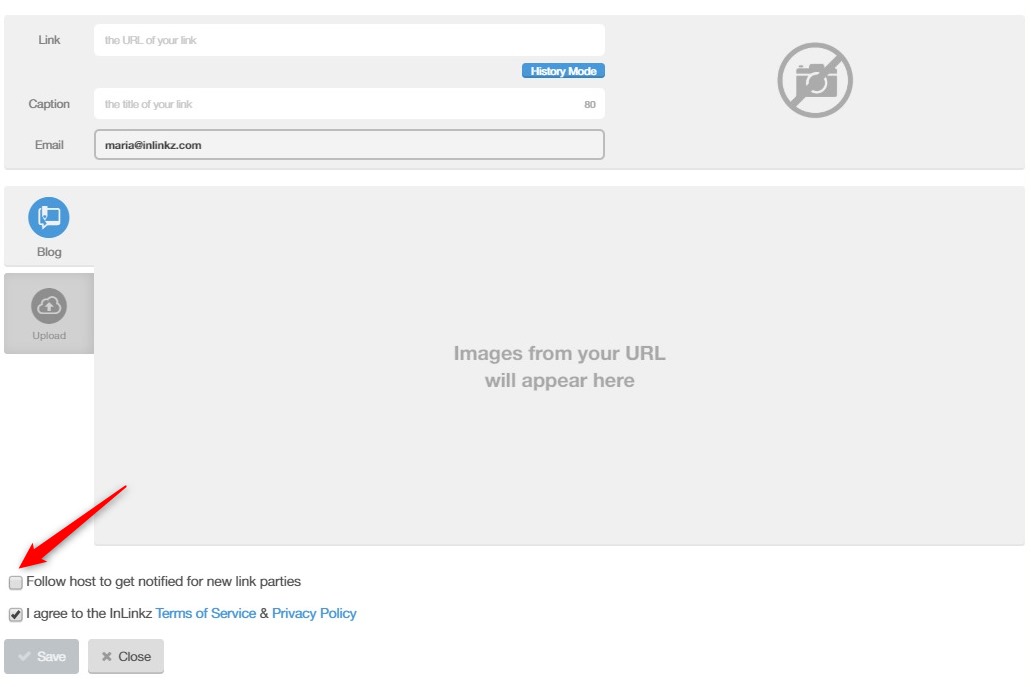 Once an entrant becomes your follower, you will be able to send them a notification directly from your InLinkz dashboard to their inbox each time you run a new link party.
How to notify your followers
Here is how you can notify your followers (aka the entrants to your party) with three only steps:
1. Simply click on the "email followers" link on your new linkups board, as shown below: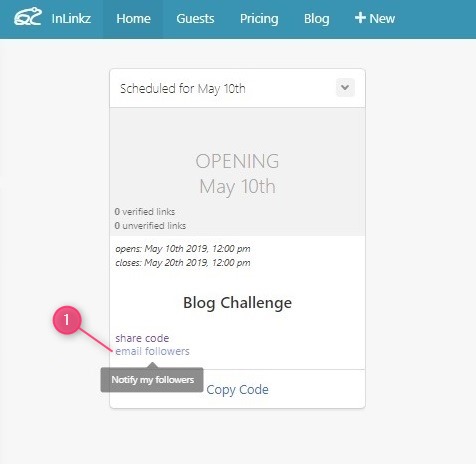 2. Select the blog where you will host the link party.

3. Send the notification to the people that follow you.
The notifications that the followers will receive will look like this: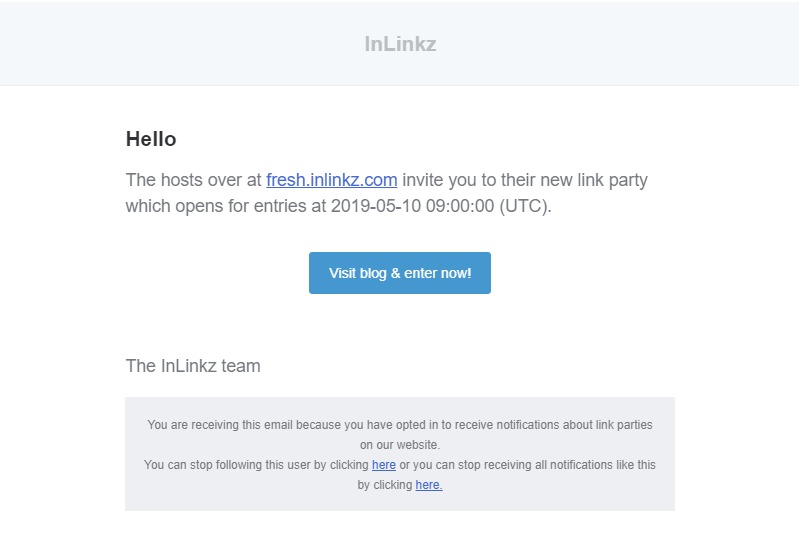 You can send them an email notification either when you create the new party so as to have enough time to schedule their entries or when the party opens so as to be RIGHT there when the party is ready for entries.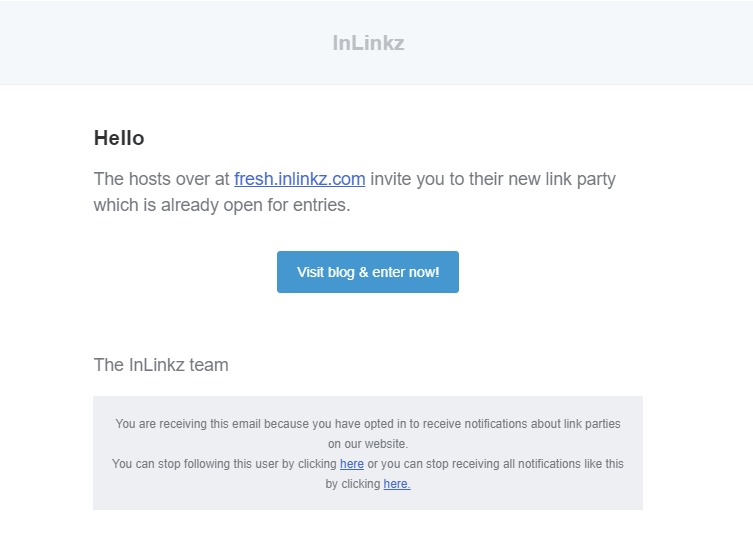 Encourage those who participate in your parties to start following you and not miss any of your link parties.