The InLinkz Link Party Timeline is a visual that shows all the link parties you host labeled in chronological order and on linear time scale.
It is an indispensable tool for those cases where you have a lot of link parties in a row and you need to schedule one more but, once you add the dates and press the "create" button, the following message pops up: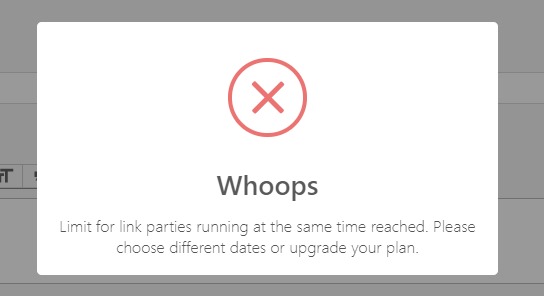 Why does this message pop up?
Inlinkz plans come with a set amount of link parties you can run in parallel. Parallel open link parties are those parties can be open at the same time period, including future ones. If this limit is exceeded, then the above "Whoops" message is shown.
How to check for the available dates
Let's see how the timeline can help you quickly and easily carry out planning for the new link parties.
1. Go to your Inlinkz Dashboard and create a new link party.

2. Set the desired dates. If the "Whoops" message is shown, the system will request you to check the available date periods by clicking on the red link underneath the opening date.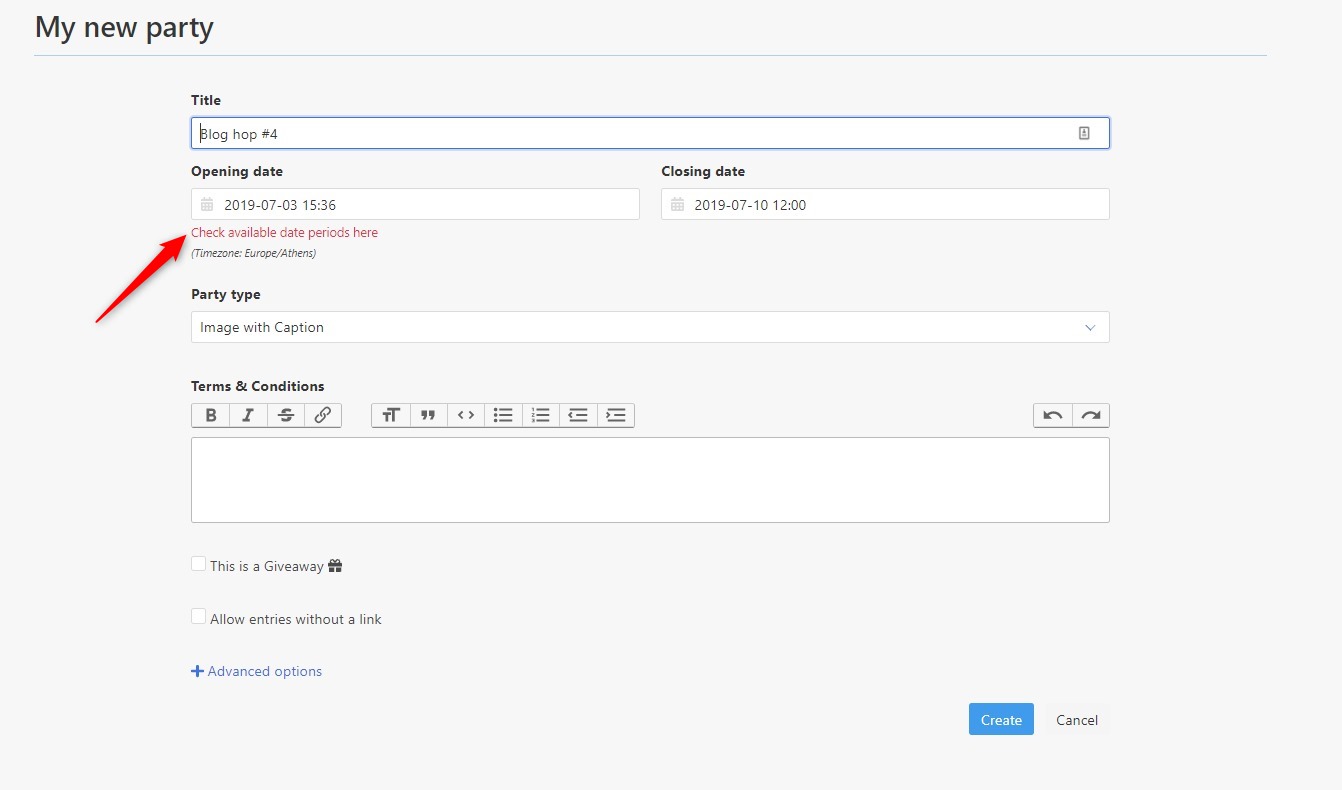 Alternatively, just check the Link Party Timeline from the board on the left.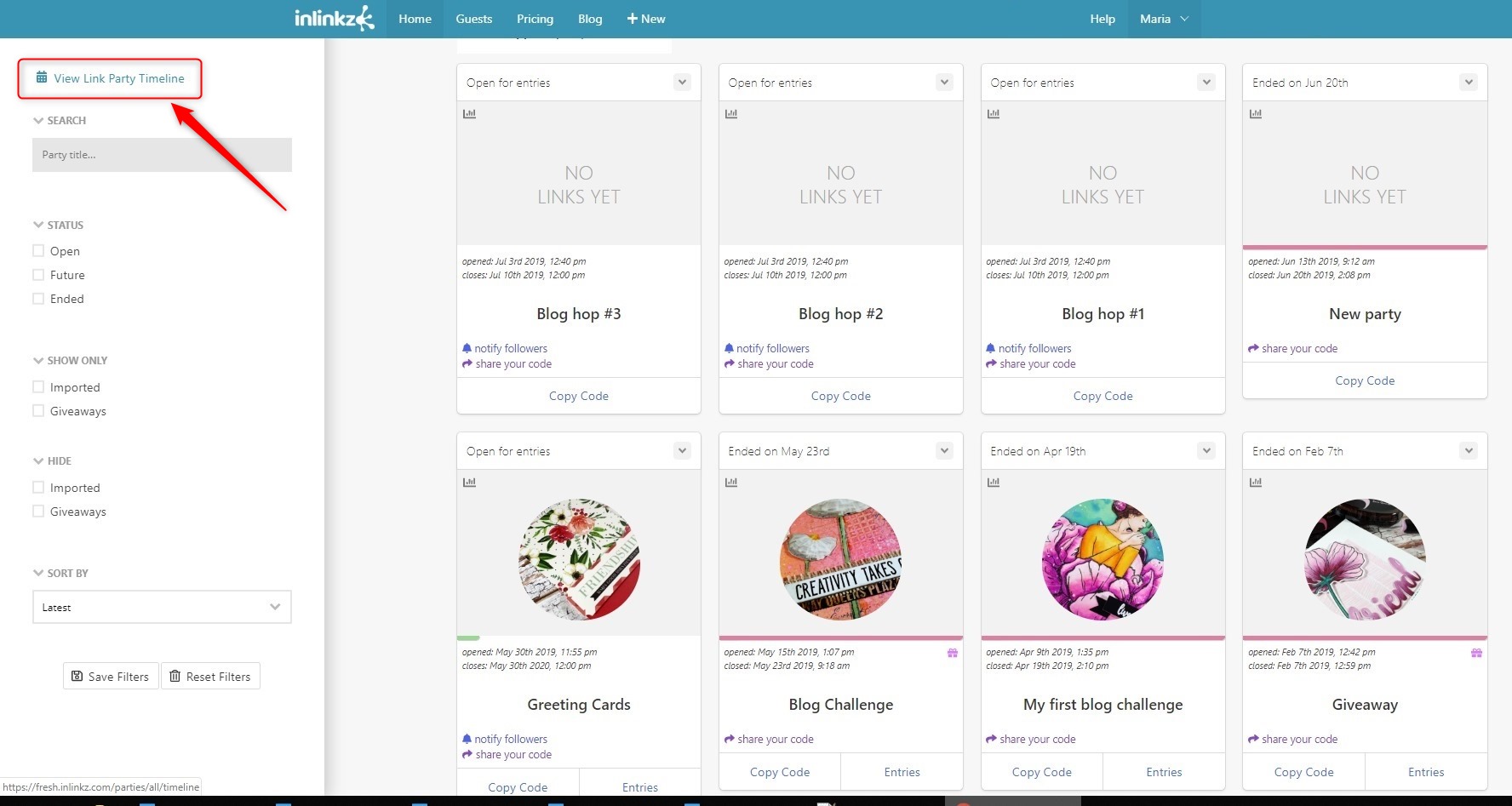 3. Once inside the timeline, you can see a visualization of your link parties' running periods.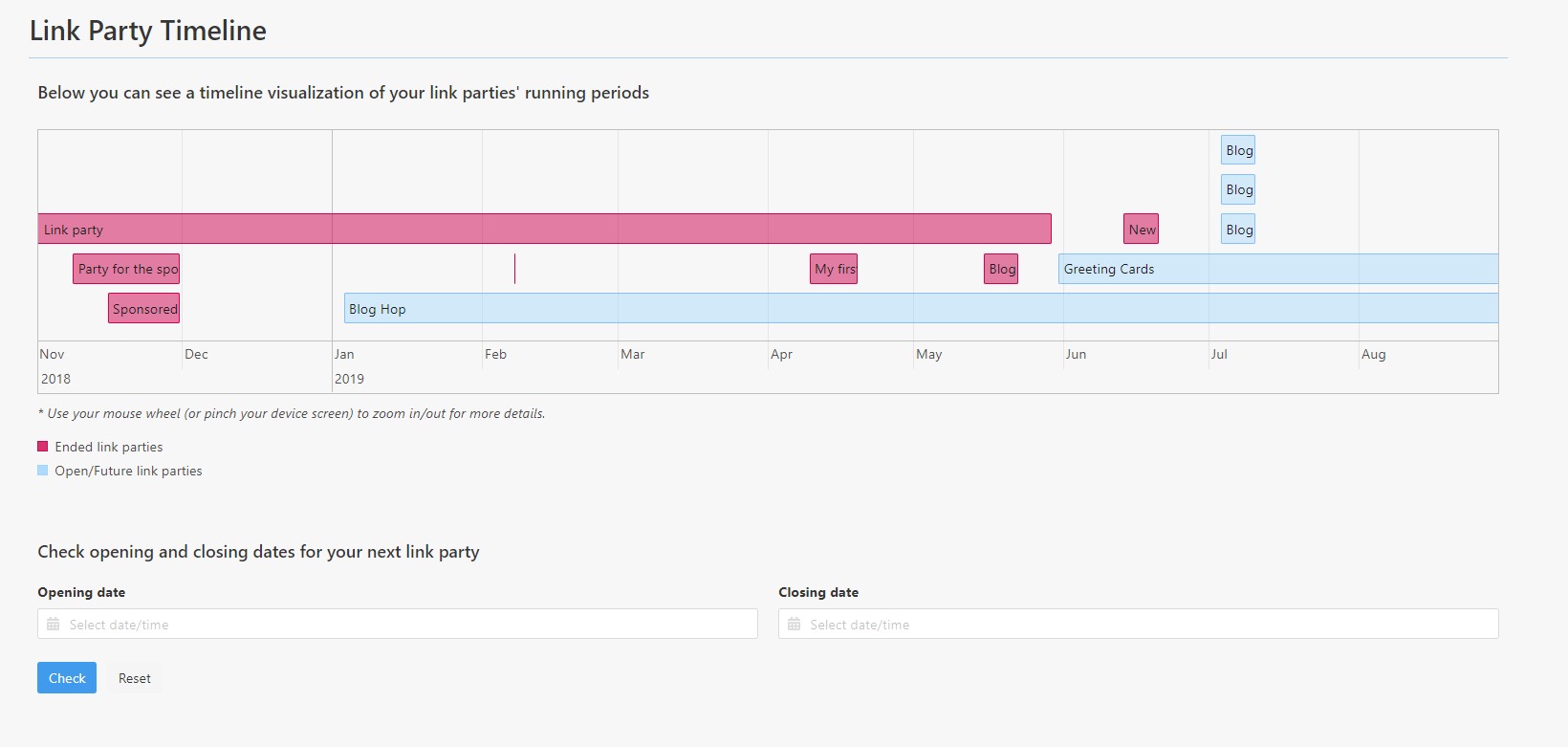 The ended link parties are marked in red and the open or scheduled ones are marked in blue.
4. Use your mouse wheel (or pinch your device screen) to zoom in/ out for more details.
5. Having in mind your plan's limitation for the link parties you can run in parallel, use the field underneath the timeline to check the available dates for your next link party. Set an opening and a closing date and click to check the best date for your new party.

6. The period in question is bordered with red bars. If the new party you want to create exceeds your parallel open parties limit, simply go back to your dashboard and select new dates.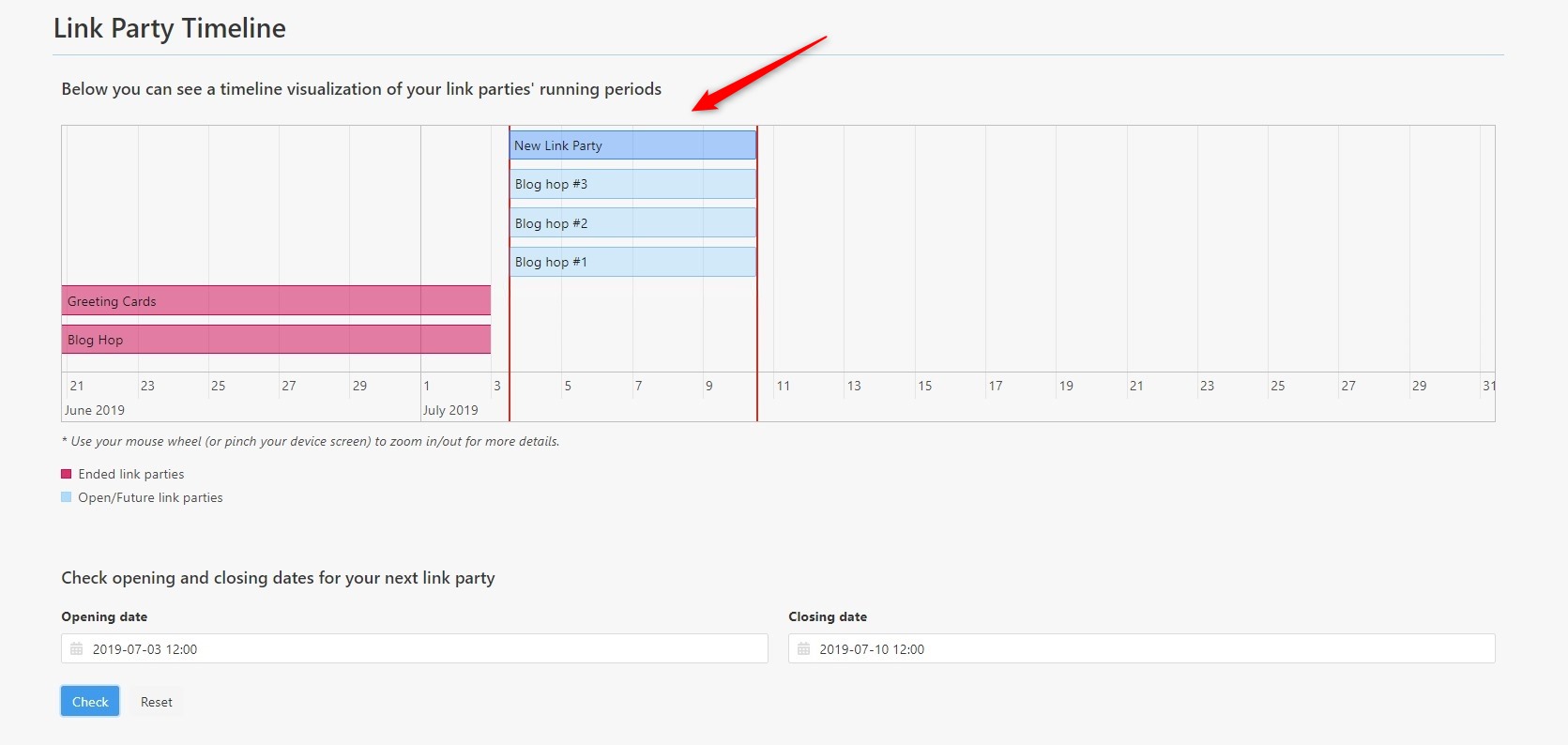 Have you played around with the Timeline yet? Let us know what you think!