Challenges are a popular way to attract more followers, engage your audience and increase blog's visibility. They're also a great practice for online shop owners and marketers, as it can boost sales and grow their business.
A challenge, while it might require some preparation from you to nail down an enticing theme, set up rules and select the appropriate prizes, only takes a few easy steps to launch it with InLinkz.
Let's explore how an InLinkz challenge works and how to host a challenge where everybody can join, even if they don't have a blog.
What's the new option in InLinkz challenges
Heretofore, in order to join an InLinkz blog challenge, it is required from entrants to submit a link, which usually is the URL of their blog post or their social account. Now,  hosts can allow their entrants to join a challenge (or a giveaway), even if they don't have a link to submit. 
How to set up a challenge open to all.
1. Go to your InLinkz dashboard and create a new party.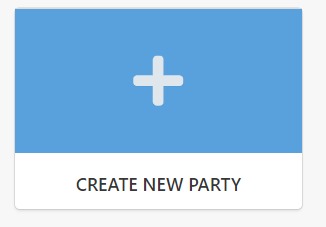 2. Fill in the basic details of the challenge. Set your terms and conditions.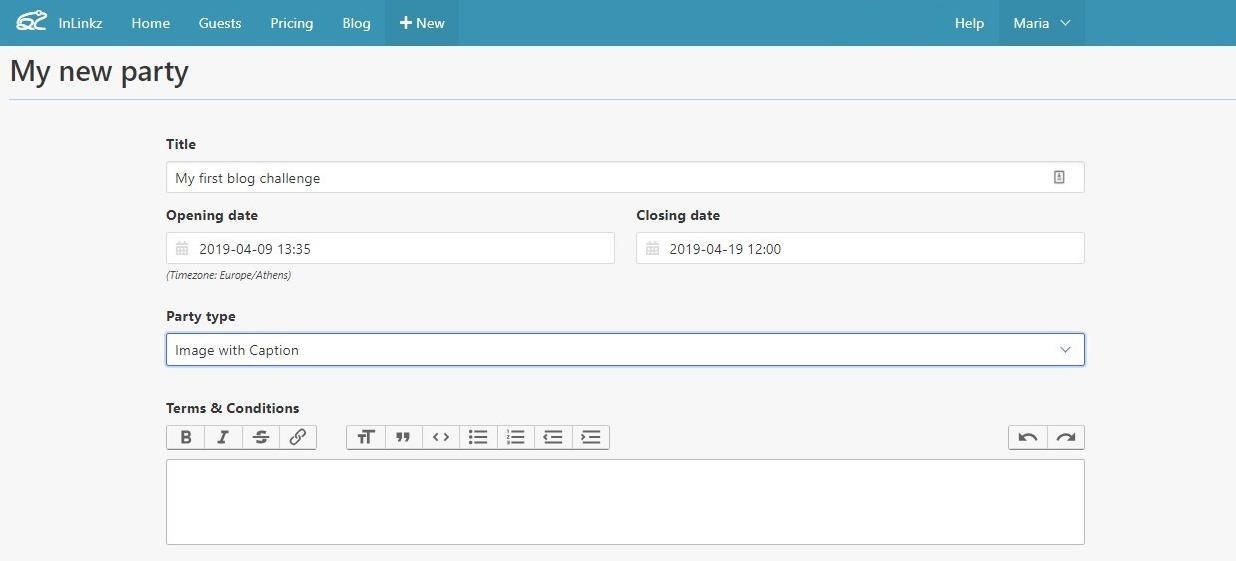 3. Enable the "This is a Giveaway" option if you want to pick a winner randomly at the end of the challenge.

4. Enable the "Allow entries without a link" option. Click to create the challenge.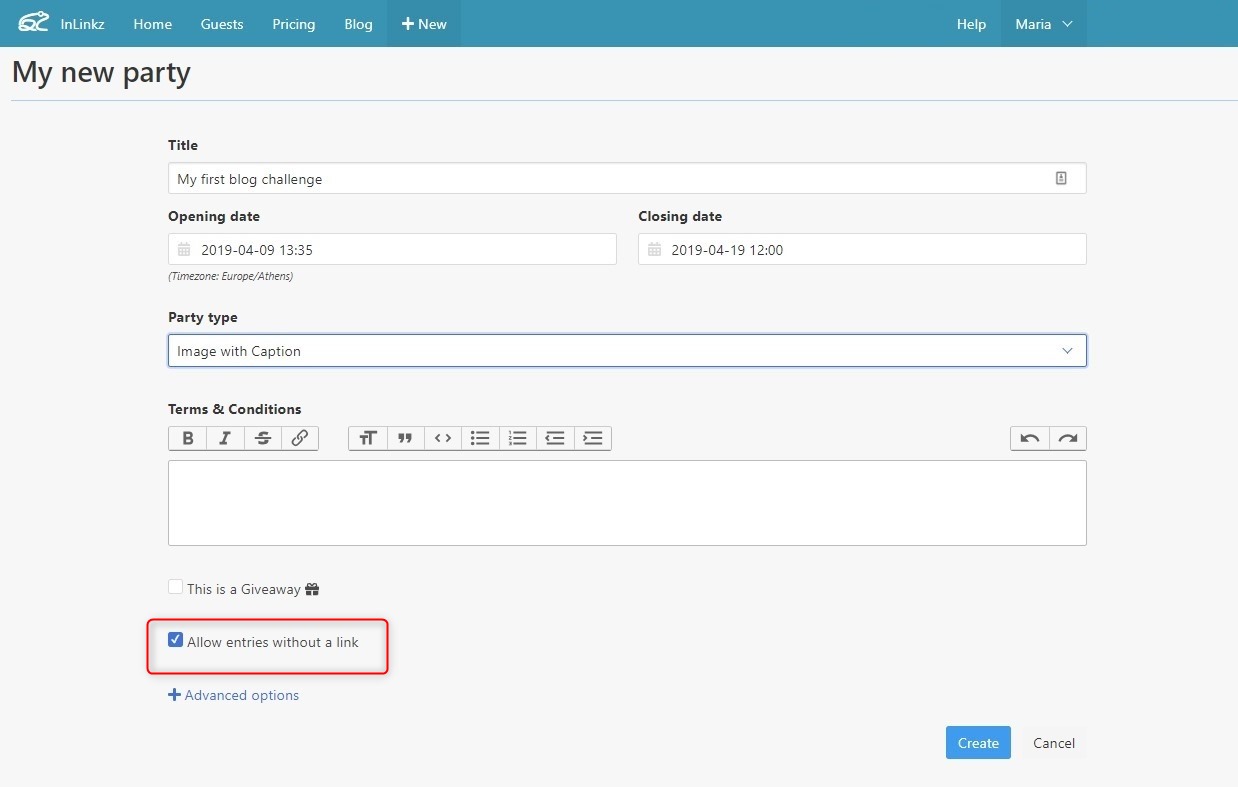 4. Copy the code and add it to your blog while on the HTML mode.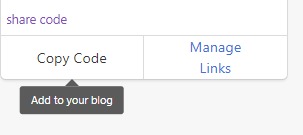 5. Once the challenge opens, the +Add Links option will be shown. The challenge is now ready to accept entries.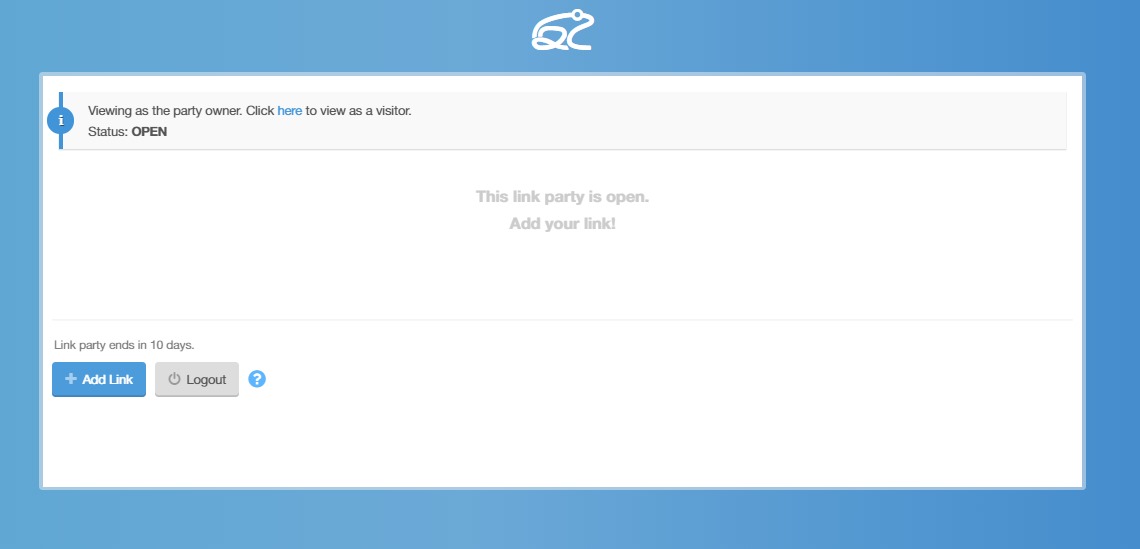 How entrants can participate without entering a link
1. Participants can join the challenge by submitting a photo according to challenge rules. In case they desire to proceed without entering a link, they simply have to select the corresponding option on the link page, as shown below: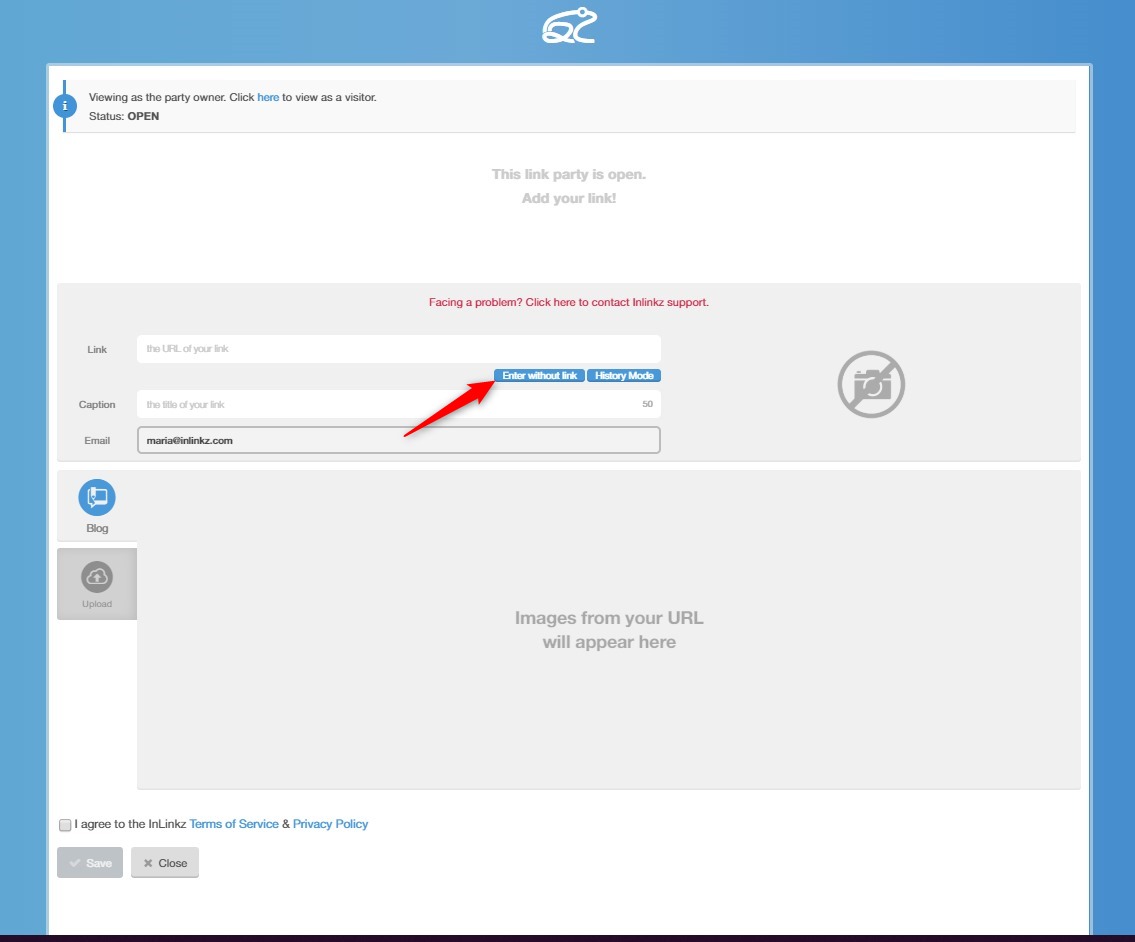 2. Once they click on it, the widget will automatically switch to the upload function.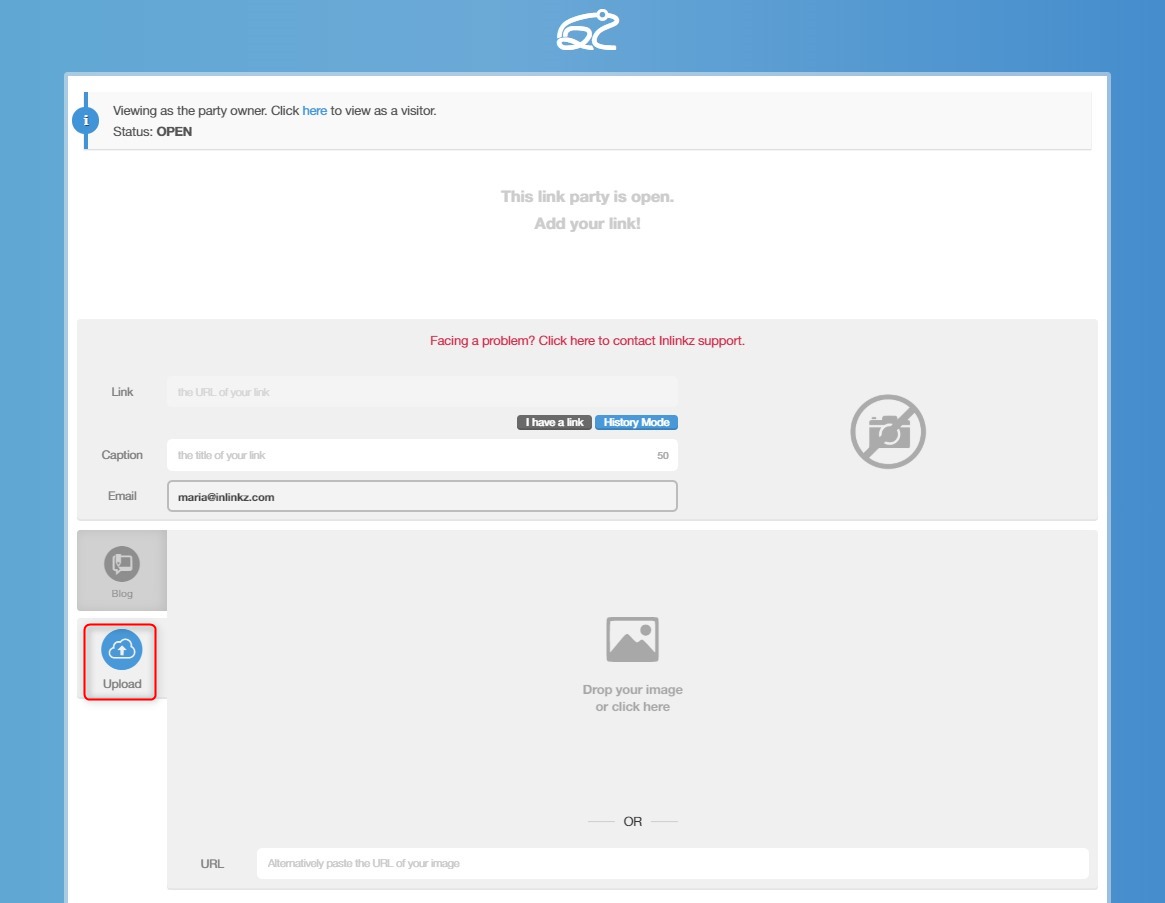 3. The entrants can now save an image on their computer and drop it in the widget.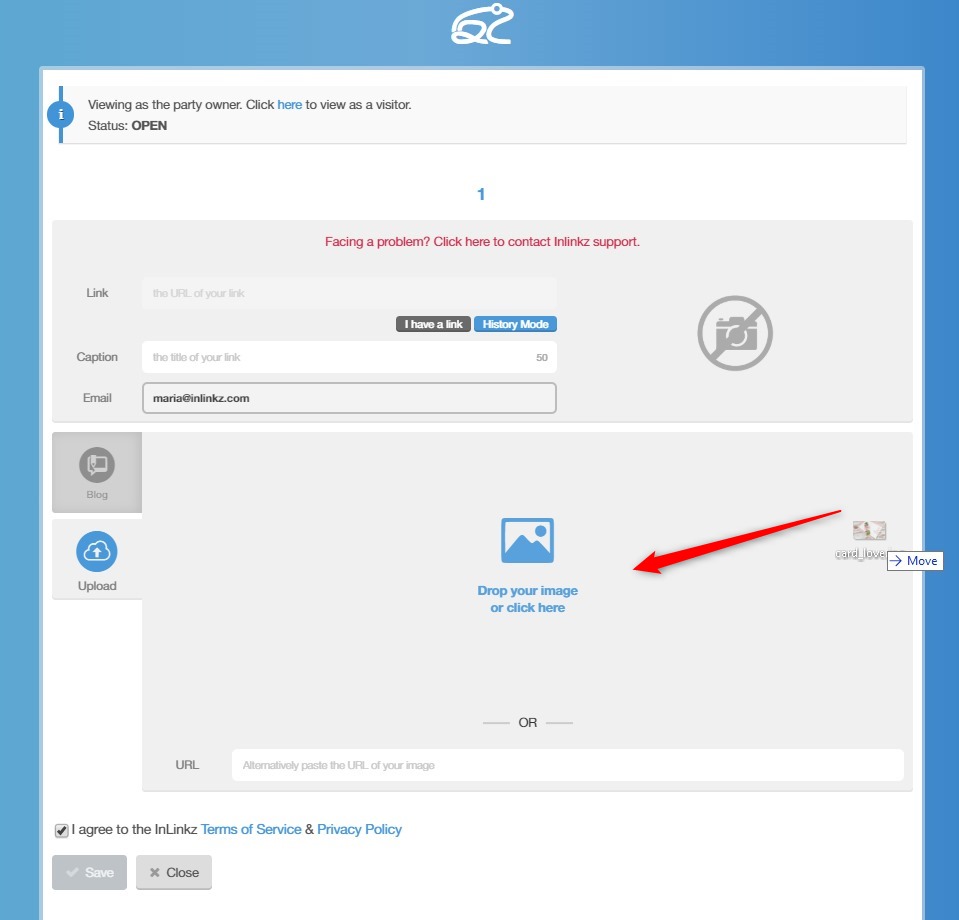 4. Once they bring the image in, the only thing left is to enter a caption that describes the image, adjust it to fit, if necessary and save.
5. Here is how it will look like when the image is added successfully.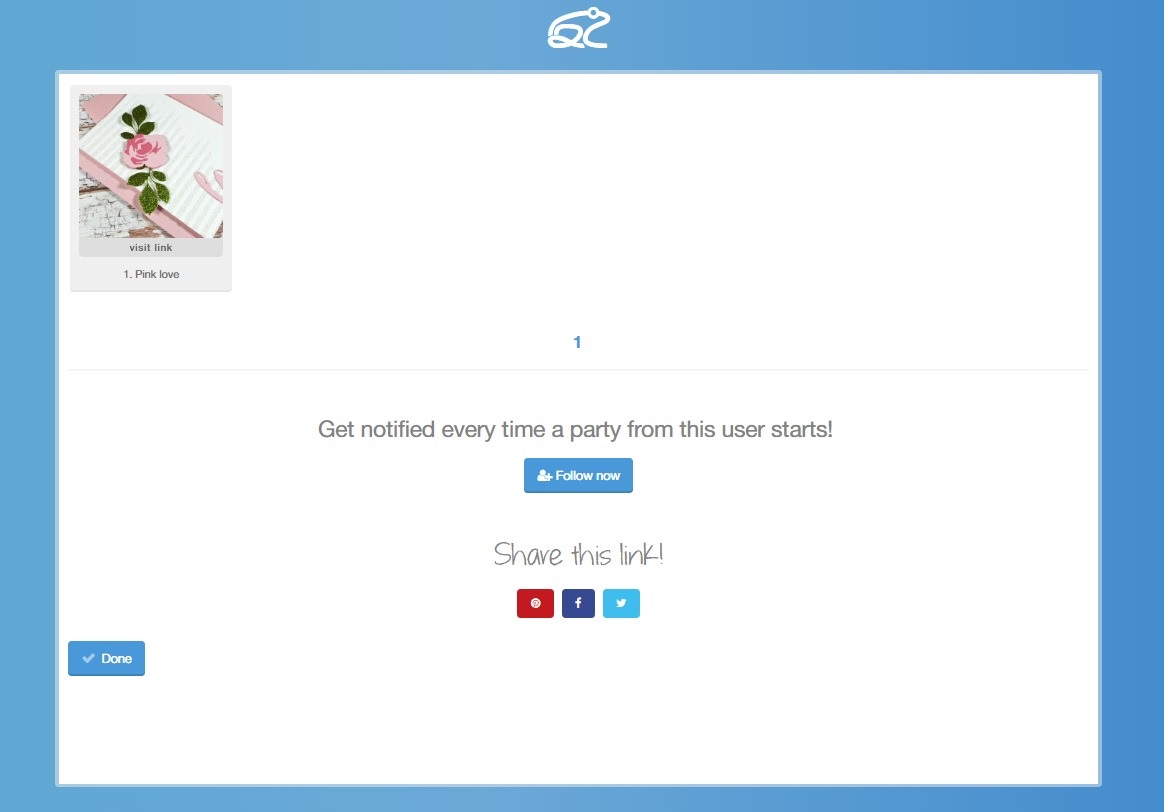 6. Since no link will have been assigned to this image,  people that click on that image will be directed to an InLinkz-hosted page to view it on a bigger scale.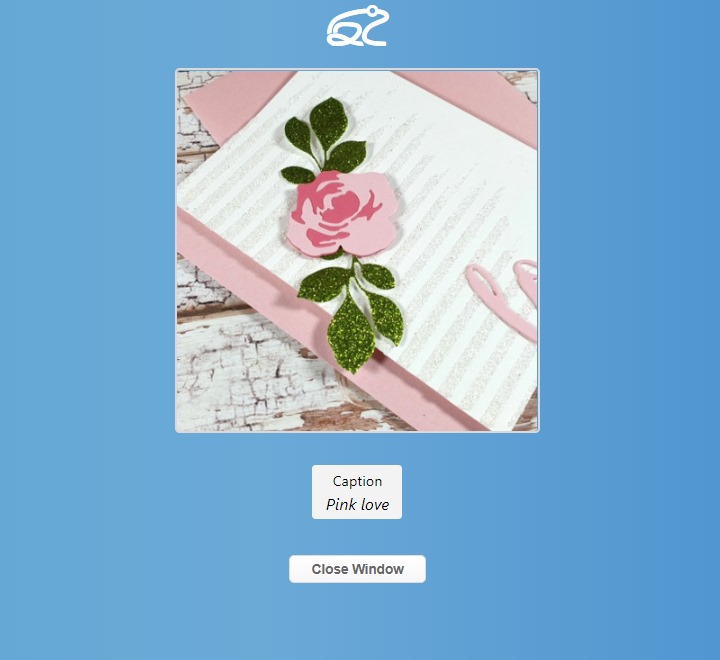 If your audience loves your challenge and they desire to get notified every time you host a new challenge, then they have the option to start following you:

Spread the word
InLinkz encourages entrants to spread the word about a challenge by providing easily sharing buttons for Pinterest, Facebook, and Twitter. This is a great way for the host (you) to reach a wider audience.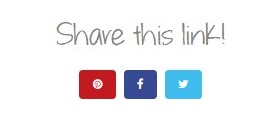 Don't miss promoting your challenge and talk about it on your own social networks and invite people to join so as to increase your exposure.